Coworker
: Who are your favorite authors?
Me
: Easy. Steinbeck, Chekhov, Vonnegut, Updike…
Coworker
: Okay but who are your favorite living authors?
Me
: Oh, no problem. Saunders, Eggers, Moffett, Bradbury…
Coworker:
What about female authors?
Me
: Oh snap. Well there's Woolf, Wharton, Austen… errrrr… Wait, you mean current female authors? Jhumpa Lahiri… uhm… Ann Beattie… Uhhhh… J.K. Rowling?
Coworker
: What about … no I guess vampire novels don't count.
Me
: Not unless they're zombie vampires.
This was me, less than six months ago, attempting to wrangle some female authors from my wrinkled brain matter. I found myself sounding pretty sheepish, and by sheepish I mean curly, smelly, big-toothed. I've since taken a few more graduate courses at UNT in which female authors moonlighted, showing their faces once or twice a month before vanishing amongst the stars. Still, I've yet to read many
stellar
female authors, mostly due to my own gross incompetence. All that's about to change.
I pestered
Dr. Barbara Rodman
until she agreed to guide me via a summer course on this very topic. I then bribed a few fellow classmates to join forces with me and hatch a plan to take over the world, which of course, will be secondary to our plan to read some lovely ladies of fiction. The preliminary list and tentative dates for meeting are below. If you'd like to join us, add some sweet comments to the post or just find me hanging out in outer space eating some delicious
science nuggets
.
Saturday 11 June Friday 17 June, 6pm - Lorrie Moore, Self-Help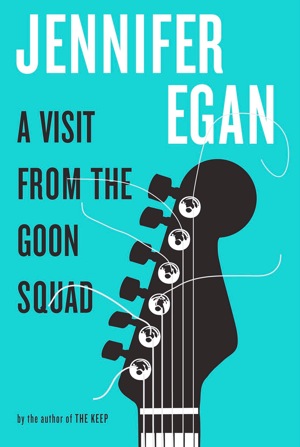 Saturday 25 June - Jennifer Egan, A Visit from the Goon Squad
Saturday 9 July - Amanda Davis, Circling the Drain
Saturday 23 July - Kelly Link, Stranger Things Happen
Meetings at
Banter
– high noon.
Current participants include: Laura Miller, Adam Kullberg, Hillary Stringer, Matt Davis, Zach VandeZande, and Zach Coleman. Stay tuned for meaty posts chronicling the mind children of our meetings.